Sliding Scale Therapy NYC
We are very pleased to provide low cost counseling services/ sliding scale therapy, when working with a junior therapist. Clients can receive individual therapy and couples counseling at a reduced fee.
Our network of therapists consists of pre-licensed therapists in training to become Licensed Marriage and Family Therapists. Junior therapists are carefully chosen based on their experience, both personally and professionally, and closely supervised by our clinical directors.
Intern: $75/session for Individual and $95 session for Couples/ Family
Associate: $100/session for Individual and $125/session for Couples/ Family
Our Current Junior Therapists in our Network:
Amy Benedict, Marriage and Family Therapy Associate
Location: 302 Fifth Ave, 8th Floor (#1st & 5th)
Amy offers a secure transparent therapeutic space, where both inner and relational awareness can grow and develop. Tapping into the creative power of our narratives, she helps clients explore their deepest values and highest aspirations to open up new possibilities for connection, meaning and fulfillment in life.
Amy holds a Masters in Education from Antioch University New England, is a graduate school intern at Mercy College, a member of the American Association of Marriage and Family Therapists, a certified Celebrant and Interfaith Minister.
Amy has collaborated closely with diverse individuals and interfaith/ intercultural couples and families to honor marriages and other important transitions. Also a parent, she draws on more than 25 years of reflective experience with the rich complexity of relationships and the lifecycle.
"My work has always been guided by a belief in our innate capacity to learn, to heal, and to transform — provided we are met with empathy and compassion in the fullness of who we are; body, mind and spirit."
.
Rachel Astarte, Marriage and Family Therapy Intern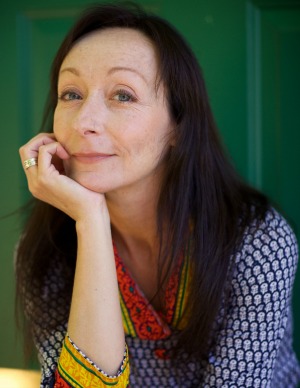 Location: 302 Fifth Ave, 8th Floor (#1st & 5th)
Rachel brings a collaborative and humanistic approach to her therapeutic work. She is influenced by Jungian depth psychology—specifically individuation, shadow work, and the collective unconscious.
Rachel views problems as blessings pointing us in the direction of wellness. Using their challenges as a guide, she collaborates with her clients to build the foundation of self necessary to live enriching lives for themselves and their loved ones.
While much of her work centers on self-development of the individual, couples therapy is of particular interest to Rachel. She specializes in sexuality and intimacy, helping couples of all sexual orientations and cultural backgrounds develop more congruent and compassionate communication.
Rachel is a certified transformational life coach and clinical hypnotherapist. She holds an MFA in Creative Writing from Emerson College, and a diploma in Mind-Body Wellness from Southwest Institute of Healing Arts. She also received shamanic training from the Foundation for Shamanic Studies. In addition to being a member of the American Association for Marriage and Family Therapy (AAMFT), Rachel was the 2016 Student Representative for the Westchester Chapter of NYAMFT.
Sliding Scale Therapy, NYC
If you would like to receive individual therapy or couples counseling from interns or associate in our network, please phone us at 917-968-5599, or send an email, and let us know that you would like to work with an intern or an associate.