We are a group practice of Therapists in NYC who are systemically and relationally trained Marriage and Family Therapists (MFTs) and MFTs in training, working with adult individuals and couples struggling in relationships and in life in general.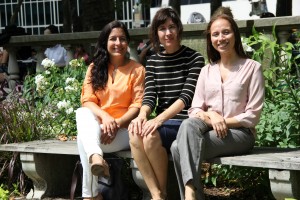 Our clinical community is founded on a belief in the healing potential of the therapeutic relationship and the importance of providing a safe and sacred space for our clients. This basic foundation supports all of the work we do: with clients, as well as in the building and development of our own community.
Through our efforts to encourage the emergence of each therapist's unique voice and through our dedication to authentic peer interaction and mutual support, we strive to create a community that is open, genuine, and composed of therapists serious about deepening their relationships to self and to the work.
Contact Us and Get Connected!
Call Us: 917-968-5599
Send us and Email
We will respond to your email within 24 hours.
Subscribe to Our Newsletter
By entering your email we will send up to 2 emails per month announcing new dates for group and workshops, and new posts from our blog, Our Guide for Growth
Ellen Gregory, LMFT, Founder and Director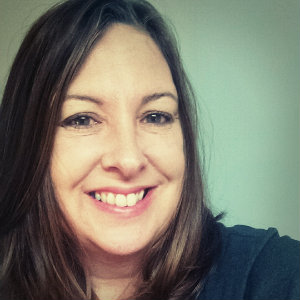 Hello and Welcome! I'm Ellen Gregory and I'm a Licensed Marriage and Family Therapist in New York State and the Founder and Director of Midtown Marriage and Family Therapy, PC. I have been in private practice in NYC since 2001 and Founded Midtown MFT in 2003. I have been very involved in the development of the MFT field in NYC, and served the New York Association for Marriage and Family Therapy (NYAMFT) and the Metro Chapter in various capacities including student member, Member-at-large (NYAMFT and Metro), and President-elect and President of the Metro Chapter of the NYAMFT.
My therapeutic approach is an integration of psychodynamic, humanistic, Internal Family Systems (IFS), and relational systemic theories. I believe healing comes from within and that we all have the capacity to create healthier relationships and lasting change. I come from an open and accepting place and have great compassion for those of you who make the decision to look within.
The Internal Family Systems model (IFS) grounds my work. It offers a clear, non-pathologizing, and empowering method of understanding human problems. We will spend time discovering the complexities of the mind and body, and help you lead your internal system from a more conscious place. I work with clients to reduce anger, anxiety, depression, conflict in relationships, and to find more balance and meaning in life.
Elena Hull, LMFT, CAT, Clinical Director
As Clinical Director of Midtown MFT, I guide our community of therapists toward a dedicated practice of continued learning and self reflection, in order to provide the highest quality therapy to our clients.
Therapy is a relational endeavor meant to offer people a place to come to know their inner lives and gently meet their suffering in vulnerable times so new possibilities may emerge.  I have a background in the visual arts and I am deeply influenced by Jungian analysis, attachment theory, and contemporary psychodynamic psychotherapy.  Guided imagination, dream work, collage, and poetry are often used in my work.
Therapy can serve to unravel painful emotions into new awareness that can transform a life.  A trusting therapeutic relationship can be the space to risk facing earlier wounds to move beyond old patterns and painful symptoms.  Depth psychotherapy offers the consistency, containment, and time for the process of personal transformation and the potential to reunite with latent possibilities, intuitions, and whatever is essential to us.
"If you live the life you love, you will receive shelter and blessings.  Sometimes the great famine of blessings in and around us derives from the fact that we are not living the life we love, rather we are living the life that is expected of us.  We have fallen out of rhythm with the secret signature and light of our own nature."  – John O'Donohue
Christina Curtis, LMFT, Co-Clinical Director
Much of my early counseling experience was in the areas of bereavement and crisis. Through my connection with bereaved clients I became drawn toward work where there was potential for spiritual renewal. In addition to counseling and psychotherapy, I have a background as a poet and instructor of literature. The same experience of getting on a "roll" creatively when practicing an artistic craft–the attunement to an energy stream–also happens in the therapy room between therapist and client. This current moves beneath the words or "the story."
Much of the process involves helping clients clarify what is most essential for them: where to begin and where to go deeper. The best work in therapy is a creative partnership where aspects of "felt truth"–metaphor, fantasy, dreams, drawings and attunement to the body's signals–are integrated to establish the goals for therapy. However, it is the therapist's job to maintain an organizing principle, as well: to intervene through confrontation, reflection and homework agreements, keeping an eye on structure in order to move the process forward.
In addition to my work with artists and creative types and individuals recovering from grief, trauma and crisis, my life as a parent also informs my work. I have extensive experience with individuals and couples seeking to "come back to themselves" as they balance a busy family life with individual identity and a well-functioning couple relationship. I am a certified Prepare/Enrich premarital counselor.
People can change. Healing happens through relationship. Human beings are wired to discover to learn what they need to learn through their relationships with others. So that's the place to begin.
Allison Lefkowitz, LMFT
Allison's believes our earliest relationships with our families have had great influence on the way we experience relationships today. She provides a warm, non-judgmental and supportive environment for healing.
Born and raised in Los Angeles, California, Allison has a special interest in life transitions, anger management, trauma recovery, and anxiety and panic disorders. She provides a warm, non-judgmental and supportive environment for healing. Her clinical approach is psychodynamic, client centered, holistic and relational. Allison also specializes in working with clients going through the "Quarter Life Crisis" or the "Saturn Returns." She believes this is a period of life that is seldom discussed in our society but would benefit greatly from additional emotional support.
Allison also is passionate about assisting individuals dealing with co-dependency and loved ones suffering from addiction. Finding oneself in a co-dependent relationship can be extremely challenging, confusing, and heartbreaking.
By bringing clarity and consciousness to the situation, relief and recovery can be become a possibility. In addition to her clinical work, Allison contributes articles to Midtown MFT's blog, "Our Guide for Growth" as well as for Examiner.com as their "NY Women's Dating Advice Examiner."
Peggy Wu, Licensed Marriage and Family Therapist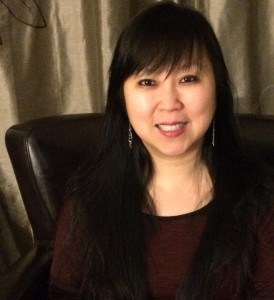 Peggy views people through a humanistic and transpersonal lens. With this natural characteristic, she has been able to achieve strong professional and therapeutic alliances with her clients. Peggy provides a safe, supportive and empathic environment, which is always free of judgments. She helps individuals explore their own inner truth to increase their consciousness and achieve a greater alignment of their mind, body and spirit.
Peggy uses an integrative approach that includes psychosomatic and client-centered therapy to help clients work on their own unique life experiences and any issues relating to trauma, depression, stress/anxiety, and other crucial challenges. Peggy's experience as a therapist coupled with her background as a certified life coach enables her to use a whole-person approach to help clients explore, feel empowered, and create a plan of action that is tailored to each individual.
When working with couples, Peggy uses Emotionally Focused Therapy (EFT) based on Attachment Theory to help them identify their cycle of behavior and the underlying emotions which drives their actions. Peggy works with couples on understanding and clarifying their roles by shifting clients' perspectives of themselves and each other. By developing mutually effective communication skills, couples will work towards obtaining greater insight and strengthening their connections, which ultimately leads to a deeper and more intimate bond.
Peggy has an MBA from Fordham University and MA in Counseling Psychology from Institute of Transpersonal Psychology. She is a Licensed Marriage and Family Therapist in NYC, NY, and a member of the American Association of Marriage and Family Therapy (AAMFT).
.
Lauren Deakin, Marriage and Family Therapy Associate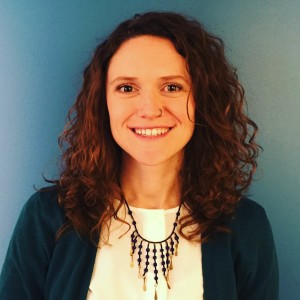 Lauren approaches therapy from the perspective that connection is at the core of everything we do. She partners with clients in discovering or reconnecting with their authentic self and living wholeheartedly from this seed of personal clarity. Lauren creates a space of acceptance and open respect so clients can freely explore their internal reparative energy and hear their own guiding voice.
Working with clients in context of their worldview, culture, life experiences, and biology, each therapeutic journey with Lauren grows out of unique, client-led movement. Through the use of integrated principles and techniques, clients are empowered toward a broader awareness and use of practical, simple tools for change.
Lauren works with families, couples, and individuals, and specializes in working with youth— all within the arc of connection, healthy communication, and personal wholeness. She welcomes clients living with anxiety, anger, depression, disordered eating, substance abuse, and relationship discord.
.
Erik Anderson, Marriage and Family Therapy Associate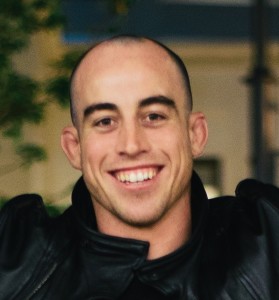 Erik approaches his work with clients from a place of genuineness, empathy, and acceptance. He tends to the mind, body, and the complex set of interactions we face in relationships. He collaborates with his clients on a journey of self-discovery to uncover a narrative of their relationships, beliefs, experiences, and behaviors.
Erik places a high value in the human emotional being. He works to help clients develop emotional awareness and identification; improve communication and relationships with loved ones; identify needs in life that help manage anger, depression, and stress; to pursue meaningful activity; and to maintain physical health. He helps clients develop congruence in mind, thought and emotion, and cultivate genuineness in expression. He helps people process experiences that left them feeling anguished by making meaning those experiences in light of who they are today.
Erik received his Bachelor's degree in Modern Literature from the University of California, Santa Cruz and a Master's degree in Counseling, Marriage and Family Therapy, from California State University of Long Beach.
Ben Velez, Marriage and Family Therapy Associate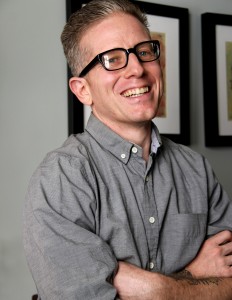 A firm believer in a mind-body-spirit approach to psychological health, Ben incorporates a long history of multi-disciplinary spiritual practice and investigation with his graduate training in relationship / family therapy into a holistic approach that utilizes transitions and crises as opportunities to deepen insight and life skills that better navigate and manage them, with the end purpose being client-based empowerment to lead the healthiest, most productive and balanced life possible.
Specifically, he combines a compassionate and humanistic approach with mindfulness-based cognitive behavioral strategies, and provides a open, collaborative, and understanding therapeutic environment that is sensitive to all of the varieties along the cultural, gender and spiritual/belief spectrums.  While not limited in focus, his fields of particular interest include at-risk youth, anger management and depression.
Ben holds a dual BA in Comparative Religious Studies and Africana Studies from Vassar College and is currently a candidate for his masters in Marriage and Family Therapy at Mercy College and a member of the American Association of Marriage and Family Therapists (AAMFT)
Amy Benedict, Marriage and Family Therapy Associate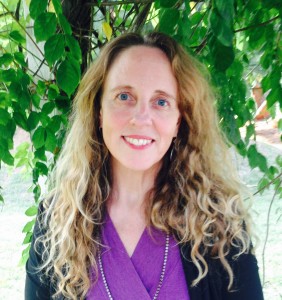 Amy offers a secure transparent therapeutic space, where both inner and relational awareness can grow and develop. Tapping into the creative power of our narratives, she helps clients explore their deepest values and highest aspirations to open up new possibilities for connection, meaning and fulfillment in life.
Amy holds a Masters in Education from Antioch University New England, is a graduate school intern at Mercy College, a member of the American Association of Marriage and Family Therapists, a certified Celebrant and Interfaith Minister.
Amy has collaborated closely with diverse individuals and interfaith/ intercultural couples and families to honor marriages and other important transitions. Also a parent, she draws on more than 25 years of reflective experience with the rich complexity of relationships and the lifecycle.
"My work has always been guided by a belief in our innate capacity to learn, to heal, and to transform — provided we are met with empathy and compassion in the fullness of who we are; body, mind and spirit."
.
Rachel Astarte, Marriage and Family Therapy Intern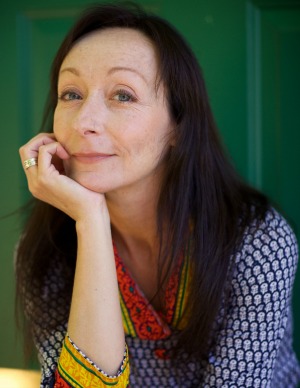 Rachel brings a collaborative and humanistic approach to her therapeutic work. She is influenced by Jungian depth psychology—specifically individuation, shadow work, and the collective unconscious.
Rachel views problems as blessings pointing us in the direction of wellness. Using their challenges as a guide, she collaborates with her clients to build the foundation of self necessary to live enriching lives for themselves and their loved ones.
While much of her work centers on self-development of the individual, couples therapy is of particular interest to Rachel. She specializes in sexuality and intimacy, helping couples of all sexual orientations and cultural backgrounds develop more congruent and compassionate communication.
Rachel is a certified transformational life coach and clinical hypnotherapist. She holds an MFA in Creative Writing from Emerson College, and a diploma in Mind-Body Wellness from Southwest Institute of Healing Arts. She also received shamanic training from the Foundation for Shamanic Studies. In addition to being a member of the American Association for Marriage and Family Therapy (AAMFT), Rachel was the 2016 Student Representative for the Westchester Chapter of NYAMFT.