Midtown MFT in located in Midtown NYC and provides individual therapy, couples counseling, marriage therapy, premarital and interfaith premarital counseling and workshops, and groups to compliment your journey of healing.


Premarital Counseling NYC
What is Premarital Counseling?
Premarital counseling is an educational and psychotherapeutic process where a couple accesses their relationship strengths and challenges. Premarital counseling is most beneficial for couples just prior to making a more serious commitment to one another, but can also be useful at other points in the relationship process.  Marriage preparation gives the couple the opportunity to take the temperature of their relationship and a moment to consider their future together. Couples often consider future plans such as roles within the relationship, plans for children, financial planning, communication styles, and family histories.
Premarital counseling is a particularly important and time-sensitive process because research shows that most couples usually begin counseling after problems have already begun. Many couples initiate counseling because they are unhappy with their partner and/or something has gone wrong in their relationship. John Gottman, a leading researcher in the field of marital therapy has concluded that, "the average couple waits six years before seeking help for marital problems" (Gottman, 2004, Self Help & Tips section, para. 2). This statistic is particularly disconcerting considering that some studies suggest that more than 50% of all divorces occur within the first few years of marriage (Carroll & Doherty, 2003). In a meta-analysis of premarital counseling programs, the average person/couple who participated in a premarital counseling program was better off after the program than 79% of the people who did not participate in such a program (Carroll & Doherty, 2003).
Why should we go to Premarital Counseling?
The goal of marriage is not just to stay together but to have a fulfilling, close relationship that enriches the lives of both partners.  Premarital counseling provides the couple with the tools to live their best relationship possible.  Marriage represents for many couples the formal transition from a single person to a couple.  Taking another person's needs and desires into consideration while honoring your own needs and desires can be tough at times.  Premarital counseling optimizes each person's ability to have a relationship that meets their needs while still maintaining personal passions and interests.  Previous relationship challenges and unresolved childhood challenges can also weigh down otherwise healthy relationships.  Premarital counseling can also help to identify possible growth areas for the relationship.
Indicators that you may Benefit from Premarital Counseling:
If a significant change in relationship commitment is on the horizon
If you and your partner plan on structuring your relationship roles differently than your parents
If communication and/or handling conflict is sometimes a challenge
If your new level of commitment will require changes for your extended family and friends
If you want to keep your sexual relationship fresh and exciting
If you want to get on the same page financially
What is Premarital Counseling Like?
Depending on each couple's particular situation and desire, premarital counseling can either be a structured or unstructured process.
In the structured scenario, a couple will be asked to take the PREPARE relationship inventory. Once they have done so, they will be given a copy of their couple's report, which highlights the areas of relationship strengths and challenges. The couple will then work with their counselor on addressing the identified areas of relationship challenges.
In the unstructured scenario, couples will be asked to share specific issues they are struggling with and/or want to work on. The counselor will then help the couple address and resolve these issues.
Regardless of the approach taken, all couples will receive information/education derived from the latest research on premarital couples and the transition to marriage. In addition, couples will engage in experiential exercises such as role plays and couples' dialogue.
How is Premarital Counseling Different than Couples Counseling and Marriage counseling?
Premarital counseling is different from couples and marriage counseling in that it is a preventative process as opposed to a curative one. Even though many of the same core issues are addressed in premarital counseling as in couples and marriage counseling, they are discussed from the perspective of helping both partners understand, reconcile, and integrate each others views/beliefs/lifestyles so that conflict can be minimized and connection can be maximized.
The Goals of Premarital Counseling are to Teach You:
To communicate about challenging issues proactively and effectively
To resolve conflict successfully and respectfully
To create and stick to a financial plan
To agree on role responsibilities and expectations
To nurture your friendship and sexual relationship
To maintain appropriate boundaries with extended family and friends
To envision and accomplish your individual and shared dreams
To find a healthy and happy balance between marriage/family, work, and self
Benefits of Premarital Counseling:
Successfully transition from being a dating couple to a married couple
Increase confidence in your ability to overcome future challenges
Heal existing relational wounds/disagreements
Feel close and connected amidst the stress of wedding planning
Have a joint plan for and vision of your marriage
Interfaith Premarital Counseling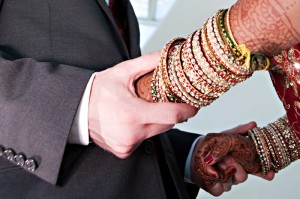 Interfaith/ intercultural premarital counseling is a process for interfaith/ intercultural couples who want to take their commitment to the next level but feel stuck, conflicted, and/or anxious due to their religious, spiritual, and/or cultural differences. Read More…
More Info
Groups/ Workshops at Midtown
We offer a few groups and workshops to compliment your individual and couples work. Groups and workshops are experiential in nature and provide you with tools and techniques you can implement in your daily life.
8-Week Anger Management Group

Skills Based Anger Management Group. Are you angry? Do you experience too much aggravation and frustration? Are you quick to react, and lose your temper?  Join us to explore how understanding and managing your angry feelings can transform your life and relationships.
Click for more information:
More Info
Premarital Counseling Workshop

PREMARITAL 101: A one-day, hands-on introduction to Premarital Counseling providing you with tools and techniques to make your relationship the strongest, healthiest, and happiest it has ever been.
Click for scheduled dates and registration:
More Info
Anger Management Workshop

Are you angry? Are you frequently annoyed, aggravated, frustrated, quick to rage? Do you lose your temper too often? This anger management workshop provides an in-depth look at the core of anger. Read More…
More Info
Communication Skills Workshop

From Isolation to Connection: How to speak and listen in ways that are felt, heard, and understood. Communication skills training in NYC for couples and individuals: problem resolution, resolve conflict, communicate more effectively.
Read More…
More Info
Midtown MFT in located in Midtown NYC and provides individual therapy, couples counseling, marriage therapy, premarital and interfaith premarital counseling and workshops, and groups to compliment your journey of healing. These include our anger management group, premarital workshop, communication skills workshop, and one-day anger management workshop.

We provide counseling and psychotherapy for adult individuals and couples wanting relief from anger, depression, anxiety, trauma, as well as life change in areas such as work, family, relationship, and self. Our focus tends to the mind, body, spirit, and creativity of our clients.