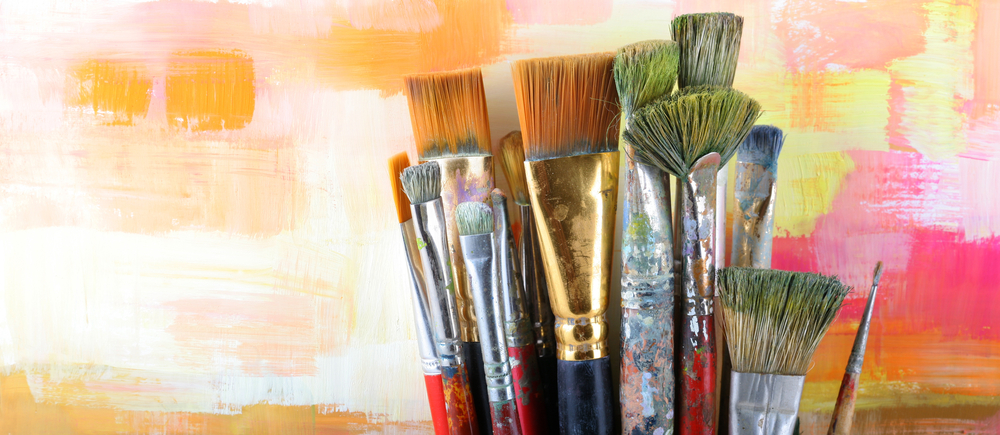 "Each of us is an artist of our days; the greater our integrity and awareness, the more original and creative our time will become." ~ John O'Donohue
Creativity is a huge topic and the creative impulse takes many forms. It can be the serious practice of an artistic craft, an art class, a hobby, a way of thinking, a way of living. The creative impulse is associated with the life force: with libido and with spirituality–impulses we can't fully explain but which seem to inhabit us, nevertheless.
Creativity, in all its forms and definitions, makes us happy. But with our busy lives, and even for working artists, creativity can go dark, get pushed out of the way or become something that is very much on again, off again. When this happens, whether for a brief period or in the long term, we feel a sense of loss. Many of us associate creativity with freedom and with individuality. So, without it, we will never really be at our best.
Would You Like to Live More Fully?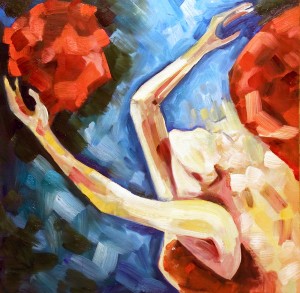 Some potential clients may associate therapy with the exploration of dark material: early childhood trauma, abusive families, addictions. It's true that psychotherapy is highly recommended for individuals, couples and families who are dealing with catastrophic stress, trauma and dysfunctional relationships and behaviors. And sometimes until early childhood trauma or ongoing crisis in a family system are dealt with honestly, it's difficult or impossible to focus on self development. But when the crisis that has brought the client into therapy is resolved or when someone is functioning well in their daily lives but feel a sense that they would like to live more fully, the therapy room is often the perfect place to be. A place to develop our internal landscapes, to clarify what we want to communicate artistically, to heighten joy and to discover more deeply who we are and who we want to be.
Clients often make the development and enhancement of their creative life a primary goal in therapy. It can be every bit as meaningful as working toward changes in a family or love relationship. Some therapists specialize in working with artists on issues such as creative block and balance between life as an artist and the responsibilities of family life. Others like to work with visual art, drama and writing as therapeutic tools for insight and change.
NYC Psychotherapist
NYC Psychotherapy, Therapist, Psychotherapy and Counseling in NYC, Midtown East, Murray Hill location.
Midtown MFT is located in the Midtown East area of NYC and provides individual psychotherapy, couples and marriage counseling, premarital counseling and various groups/workshops . Our clients usually come to us struggling with anger, anxiety, depression, and trauma.
We offer a safe, accepting space within the city for healing. Our community of clinicians are skilled to help you alleviate suffering, enhance your relationships, and enrich your life.
Contact Us and Get Connected!
Call Us: 917-968-5599
Send us and Email
We will respond to your email within 24 hours.
Subscribe to Our Newsletter
By entering your email we will send up to 2 emails per month announcing new dates for group and workshops, and new posts from our blog, Our Guide for Growth
Groups/ Workshops at Midtown
We offer a few groups and workshops to compliment your individual and couples work. Groups and workshops are experiential in nature and provide you with tools and techniques you can implement in your daily life.
8-Week Anger Management Group

Skills Based Anger Management Group. Are you angry? Do you experience too much aggravation and frustration? Are you quick to react, and lose your temper?  Join us to explore how understanding and managing your angry feelings can transform your life and relationships.
More Info
Premarital Counseling Workshop

PREMARITAL 101: A one-day, hands-on introduction to Premarital Counseling providing you with tools and techniques to make your relationship the strongest, healthiest, and happiest it has ever been.
More Info
Anger Management Workshop

Are you angry? Are you frequently annoyed, aggravated, frustrated, quick to rage? Do you lose your temper too often? This anger management workshop provides an in-depth look at the core of anger.
More Info
Communication Skills Workshop

From Isolation to Connection: How to speak and listen in ways that are felt, heard, and understood. Communication skills training in NYC for couples and individuals: problem resolution, resolve conflict, communicate more effectively.
More Info