What To Expect in Couples Therapy
Clients come into couples counseling for various reasons. Some are in a crisis after experiencing an infidelity or tramautic life event, or simply in a crisis state because the struggles have become extremely hard to bear and one or both members of the couple just can't take it anymore. Some couples see themselves going down a wrong path and want to improve their relationship before it gets to a crisis state. What ties all couples together is the recognition that they just can't mend their relationship alone and they are reaching out for help.
Your First Couples Counseling Session
At Midtown MFT, we seek to create safety in the therapy room so couples can feel they have landed in a place of hope. We have developed policies and procedures that creates a safe container for the work so couples can experience a chance for healing.
When you arrive for the first session, you will find that your therapist has left forms for you, in the waiting room, so you can both complete prior to your scheduled time for session. This is to optimize the amount of time spent talking in session and also to give you the space to read through our policies and procedures and ask any questions you may have.  Your therapist will come to the waiting room at your scheduled appointment time and bring you back to his/her therapy room.
Your therapist will ask you what you are struggling with and what brought you to counseling. This can be an anxious time for couples  and we understand that. It is difficult to speak with a stranger about what you are both struggling with, and this is absolutely OK. Our therapists are used to processing these emotions and are open and wanting to talk about how you feel in relation to the therapy, and your therapist.
What to Talk About in Couples Counseling
You can expect to use most of the time describing to the therapist what the core issues are that brought you in. Your therapist will hear from both of you and reflect back his/her understanding of what is going on between you both, and an initial plan of what therapy would look like and what you can expect. Sometimes, when couples are in the middle of a crisis, it may take several sessions to clearly articulate everything that is happening and what the path forward looks like. Couples counseling takes time and the first session is just the very beginning of a long-term healing relationship with your therapist.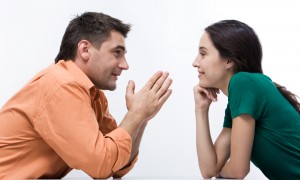 You can expect many feelings to come up after the first session. Some couples forget what was talked about because the emotions were just too overwhelming, some couples continue the conversation after session and find progress already made, some couples feel very hopeful that their therapist can help them – all couples are different and the range of what is experienced is vast. An important piece here is to talk with your therapist on the second session abut what the experience was like for you because it will help set the pace and structure for the work.
Remember that our couples therapists and Midtown MFT are very skilled relationally and the focus of these early sessions is building a trusting relationship where couples can speak freely about their needs within their couple relationship as well as their relationship with their therapist.
Groups/ Workshops at Midtown
We offer a few groups and workshops to compliment your individual and couples work. Groups and workshops are experiential in nature and provide you with tools and techniques you can implement in your daily life.
8-Week Anger Management Group

Skills Based Anger Management Group. Are you angry? Do you experience too much aggravation and frustration? Are you quick to react, and lose your temper?  Join us to explore how understanding and managing your angry feelings can transform your life and relationships.
Click for more information:
More Info
Premarital Counseling Workshop

PREMARITAL 101: A one-day, hands-on introduction to Premarital Counseling providing you with tools and techniques to make your relationship the strongest, healthiest, and happiest it has ever been.
Click for scheduled dates and registration:
More Info
Anger Management Workshop

Are you angry? Are you frequently annoyed, aggravated, frustrated, quick to rage? Do you lose your temper too often? This anger management workshop provides an in-depth look at the core of anger. Read More…
More Info
Communication Skills Workshop

From Isolation to Connection: How to speak and listen in ways that are felt, heard, and understood. Communication skills training in NYC for couples and individuals: problem resolution, resolve conflict, communicate more effectively.
Read More…
More Info
Midtown Marriage and Family Therapy provides couples counseling, marriage counseling, premarital counseling and interfaith counseling and interfaith premarital counseling in NYC