Anger Management Workshop
Are you angry? Are you frequently annoyed, aggravated, frustrated, quick to rage? Do you lose your temper too often? We are a private practice in the Midtown East are of NYC providing counseling and psychotherapy for individuals and couples, as well as groups and workshops on various topics.
"Whatever is begun in anger ends in shame. "~ Benjamin Franklin
This anger management workshop provides an in-depth look at the core of anger. If you experience frequent, intense anger and behave destructively to yourself or others when angry, you will benefit from this workshop.
Anger Management Workshop in NYC
Clients can expect:
Identifying unmet needs: We will identify unmet physical and emotional needs that prevent us from resolving conflict and relating to others successfully.
Negative thinking: We will explore how childhood patterns and core beliefs contribute to "right/wrong and should thinking" which often leads to feelings of anger, helplessness, and shame.
Healthy vs. unhealthy anger: We will discuss the difference between healthy anger and recurrent problematic anger: the feeling of anger itself is not the problem, rather the automatic, often unconscious, reactive patterns of expressing anger that can lead to disconnection from loved ones.
Body and breath work: Techniques to observe, and bring awareness to what is happening in the body when we get angry.
This workshop includes a short meditation practice, a lecture presenting the material, discussion, Q&A, experiential exercises using real life situations as well as a written exercise.
Groups/ Workshops at Midtown
We offer a few groups and workshops to compliment your individual and couples work. Groups and workshops are experiential in nature and provide you with tools and techniques you can implement in your daily life.
Premarital Counseling Workshop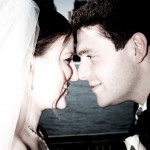 PREMARITAL 101: A one-day, hands-on introduction to Premarital Counseling providing you with tools and techniques to make your relationship the strongest, healthiest, and happiest it has ever been.
Click for scheduled dates and registration:
More Info
Communication Skills Workshop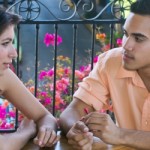 From Isolation to Connection: How to speak and listen in ways that are felt, heard, and understood. Communication skills training in NYC for couples and individuals: problem resolution, resolve conflict, communicate more effectively.
Read More…
More Info
UPCOMING AVAILABLE DATES for Anger Workshop in 2016:
Register Now, 2017 dates
We will bee scheduling soon. Sign up for our mailing list and you will be notified.
**Enter desired date in the memo section
Workshop Details:
This anger management workshop is usually held the third Saturday of the month from 11-4pm.
Pre-registration with payment is required at least 3 days prior to the workshop.
Anger Management Workshop Fee: $150 Payment accepted
Anger Management Workshop Location: 271 Madison Ave, Ste. 708, (b/n 39th and 40th) NYC
This workshop is facilitated by Rachel McDavid, LMFT.
Rachel McDavid is a Marriage and Family Therapist specializing in individual, couples and family therapy as well as anger management, and maintains a private practice in New York, NY.
For more information, you can phone our practice at 917-968-5599 or send us an email.

Recent Posts About Anger from our Blog
Dr. David Banner, as many of us know, is a mild mannered doctor who when injured or pushed past his

In my psychotherapy practice, I encourage my clients to bring more awareness and mindfulness into th

There are times in our lives when the pain and the suffering are too much to bear; when the heart ac