Call us at 917-968-5599. You may get our voicemail. If you do, please leave us a message with your name, phone number, and a few good times to reach you, that you know you will be available.
When you speak with our intake coordinator, she will take a brief history and ask a few questions about your current struggles (15 min avg. call) to match you with one of our therapists, who will then call you within 24 hours to set up an appointment.
NYC Psychotherapist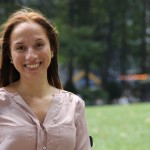 Welcome to Midtown Marriage and Family Therapy, PC, a group psychotherapy practice in Midtown, NYC. We specialize in relational therapy and counseling with adult individuals and couples. We offer several groups and workshops to compliment your therapy.
We work with anger, anxiety, depression, trauma and PTSD. We help our clients enhance their relationship with their partners, their families, friends, co-workers, and themselves. We tend to the mind, body, spirit, and creativity of our clients and guide them on the journey of healing.
Office Address:
271 Madison Avenue, Suite 708
New York, NY 10016
917-968-5599