Premarital Counseling Program
There is no greater gift we can experience than the love of another human being. You have found that! and you want to celebrate, and that is a ritual that deserves a ceremony to remember forever.
You fell in love…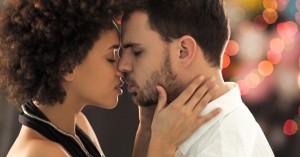 You both have decided to take your future in your hands and commit to a lifetime together. We want you to go one step further and commit to a conscious relationship. One that you co-create together. One that builds on your strengths and provides room for growth.
Midtown Marriage and Family Therapy is excited to offer premarital counseling for couples wishing to create a vision for their marriage. 
A gift for engaged couples…
Premarital Counseling is an excellent gift for engaged couples. In every tradition (religious, spiritual, cultural), there is an established mentorship in the process of getting married. For those that don't have a spiritual affiliation, and are seeking a tradition based on preparation for an incredible life transition, this is the place to talk about your upcoming experience and new marriage.
Looking at your relationship as you move toward a wedding date in these terms can be very helpful. You can begin to crate a vision for your new relationship, and a plan for your future family. It can also serve as a kind of "check-up" for marital health. Viewing your relationship within this structured and containing framework allows you and your partner to acknowledge areas of strength while mobilizing to address areas for growth.
What premarital counseling in general offers, is a way for couples to connect around deeper issues in the midst of wedding planning, which can sometimes seem very disconnecting! Or, at the very least, can be a busy period when shared reflective time can be in short supply. The six session package, which is ideally completed within six to eight weeks, allows couples to open up the dialogue about the most essential issues between them. Premarital counseling helps couples get a head start so that as married life unfolds their ability to address the inevitable challenges of married life is strengthened.
Premarital Counseling NYC Package Details:
Please phone us at 917-968-5599 or send us an email to get started. You will be connected with a therapist on staff who specializes in premarital counseling. You can register for the program through the following links, or pay by cash or check at the time of service. If this is a gift, please include the wedding party's last names when you purchase the gift via paypal.
6-session package (average number clients do) $900 or $150/session.
Please enter names of participants, and click the 'Buy Now' button. You will be charged $900 for the full package.